Safaris to Chobe National Park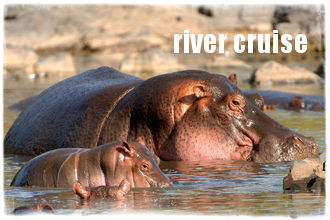 Chobe National Park covers about 11,700km2 of Botswana's northern Kalahari. It's an old safari area: Livingstone visited it in the 1850s during his explorations of Africa, as have countless big-game hunters since. More recently, photographers come to seek out the huge herds of elephant and buffalo that Chobe is famous for, and large prides of lion that have learnt to hunt them; for a river that apparently flows both ways; and for the mysterious and capricious Savuti Channel. The best of this wildlife area can be explored as part of a small group safari.

The key to this Botswana safari area is Chobe National Park's wildlife migrations. Chobe's animals move in complex, ancient patterns determined by the rain and available food. Most head for Chobe's open plains to the south and east during the green months (December to March). Then, gradually, from April to November, as the land dries out and the heat builds, they migrate back to Chobe River in the north and the Linyanti River in the west. The recent flooding of the long dry Savuti Channel has created some changes to these movements but only to make this wildlife area even more exciting!

Contact us and we'll help suggest a comfortable camping or luxury tented safari to this great wildlife area and many of Botswana's other renowned wildlife safari parks. Alternatively, consider and exclusive and privately guided safari to Chobe and Savuti.