Safaris to the Moremi Game Reserve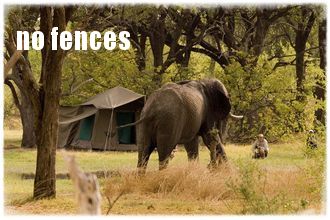 Botswana's Moremi Game Reserve protects large parts the eastern side of the Okavango Delta, including many areas which are particularly rich in wildlife. It was set aside by the BaTawana tribe in 1962, in order to conserve some of the Okavango Delta's unique environment for the future. Today, Moremi Game Reserve is one of Africa's finest destinations for wildlife safaris, with lion, elephant, buffalo, and leopard frequently seen.

The natural diversity of Moremi Reserve is impressive: numerous waterways crisscross the area; sparkling lagoons attract huge amounts of wildlife; and shallow floodplains come and go.

Most parts of Moremi Game Reserve are only accessible from fly-in safari camps. However, some prime wildlife areas on the edge of the area known as the Mopane Tongue can also be reached with on a mobile safari; including Third Bridge, Xakanaxa Lagoon and Khwai River.

Our Botswana safaris to Moremi Game Reserve visit some of the best wildlife areas staying in comfortable or luxury camps on private sites. Led by a knowledgeable safari guide you'll explore the area on game drives in open-sided 4WD vehicles. There's also often the chance to see the Okavango Delta waterways by boat from here. Alternatively, opt for an exclusive, private guided safari to Moremi. See below for detailed safari itineraries, departure dates and prices.