Lodge and private guided Namibia safaris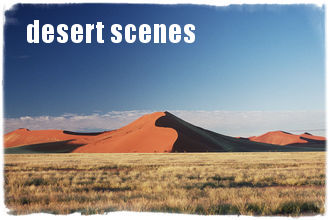 A Namibia safari reveals stunning landscapes, remarkable wildlife and fascinating local cultures. Whilst on a Namibia lodge safari or private guided adventure, you can watch the sun rise over the crest atop one of the world's highest dunes in Sossusvlei; seek wildlife on safari in Etosha National Park; and spend time discovering a new culture in a traditional village. Travelling with a small group of like-minded adventurers is a great way to enjoy a Namibia safari.

Wild about Africa offers a variety Namibia safari styles, from luxury camping to lodge. Choose between luxury camping safaris; excellent lodge safaris; or exclusive private Namibia safaris.

Good-quality camping safari equipment or accommodation is included on these Namibia safaris as well as three meals on most days. Transport is usually in a specially designed safari vehicle with large windows and often a pop-top roof for optimised game viewing. Each Namibia safari, camping or lodge, is led by a knowledgeable local guide.