Private Guided Safaris to Africa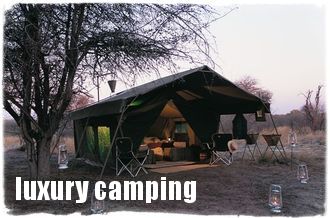 If you want a more exclusive holiday to Africa, travelling with a small group of family or friends, and guided by a top local expert, then consider a private guided safari.

Private guided safaris to Africa have no scheduled departures - you choose the day you start, how long your safari is, and whether you visit Botswana, Namibia, Tanzania or Zambia. If you have particular wildlife interests, then we can usually find a specialist private safari guide to match. Choose between a simple, comfortable and a luxury lodge or camping safari. Any of our listed safaris to Africa can be arranged on a private guided safari basis, just check with us for details.

Once you have booked a private guided safari to Namibia, Zambia, Tanzania or Botswana, it is guaranteed to be exclusive; you are not asked to mix with other travellers. There are often no age restrictions on a private guided safari making them a great option for families.

The private guided safari itineraries listed below are some of our most popular safari options. However, use these just as suggested ideas showing you what is possible. Any one of them can be altered to create the perfect private guided safari for you.