Wildlife Safaris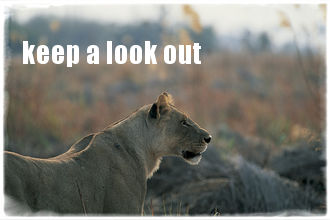 Wildlife is certainly Africa's biggest attraction for visitors. It makes up a large part of many of our safaris and adventures. Trying to choose the best wildlife area is almost impossible as each area is different with different species to be found there.

Namibia is an arid desert environment which is home to a wide variety of species especially adapted to living in these conditions. Some of the better known include the desert-adapted elephant and rhino, gemsbok and Damara dik dik. Namibia also has a coastline that is rich with marine animal and bird life includes cape fur seals, flamingos and pelicans. Many trips to Namibia also visit the very special Okonjima where the Africat Foundation works to conserve big predators and you have the chance to get close to some of these.

Botswana is undoubtedly a wonderful wildlife destination as various government rules and restrictions have helped to limit visitor numbers and keep the wilderness areas here in pristine condition. The variety of dry savanna, wetlands of the Okavango Delta and dune valleys of the Kalahari allow travellers here a well-rounded and memorable safari experience.