Specialist Guides & Wildlife Experts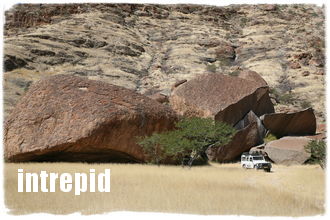 If you want a more in-depth safari experience than the more standard holiday tours allow for, consider a specialist guide or wildlife expert to lead you on safari in Namibia, Botswana, Tanzania or Zambia.

A specialist safari guide might be an expert on wildlife, an expert on a particular animal species, an ornithologist, a reptile buff or an exceptional naturalist. Many specialist safari guides are also ardent conservationists whose presence in wildlife areas often benefits both the wildlife and surrounding communities. You can join these specialists as they explore a remote wilderness or in the day-to-day running of their conservation projects.

The nature of these unique safari experiences means that they often don't allow for set day-to-day itineraries. It is the specialist guide and wildlife expert, the environment, the indigenous people and the wildlife movements that determine the areas visited in each trip. Come with an open mind and leave having enjoyed a memorable safari and, often, life changing experience.