Safaris to the Kwando/Linyanti reserves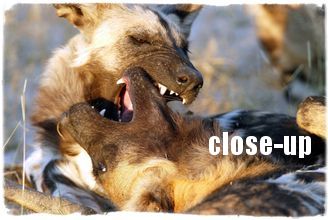 Chobe National Park and Moremi Game Reserve form the core of northern Botswana's renowned and protected safari areas. Around these lie a collection of private wildlife reserves, also called concessions.

The Kwando and Linyanti private reserves in northern Botswana lie beside the Kwando-Linyanti river system. Habitat to high concentrations of wildlife, and like the Okavango Delta reserves, these offer more exclusive and remote safaris than are possible in the busier national parks. Walking and night drives are both allowed, as well as off-road driving to get closer to exciting animal sightings.

The mobile safari camp sites used on these Botswana safaris are situated within these private reserves, but away from any safari camps and in a wilderness area of their own. So, apart from very occasionally crossing paths with another vehicle, travellers on these safaris to Botswana and the Kwando / Linyanti private reserves are afforded an almost exclusive safari experience in some top wildlife areas.